We empower Startups, SMBs, and Large Enterprises
Empowering business across multiple industries
We focus on various industries where innovation, integration, and technology can help in driving sustainable change to improve the business. Our efforts in delivering promising applications have helped more than 4000 clients across various industries to meet their business objectives and see a dramatic change in their business processes.
When knowledge meets discovery, rich technological solutions evolve. We help various startups, SMEs, and large enterprises in embracing the ever-expanding opportunities by offering differential applications that are futuristic and scalable.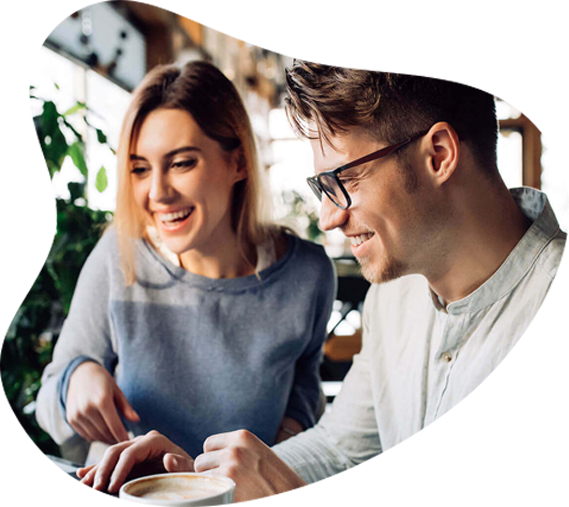 Startups
We love serving startups and admire the amazing journey it comes with. We cater to every startup be it an individual or a funded startup firm. We like to hear their stories and ideation of their projects and run their ideas & aspirations through a well-defined design sprint, which helps us in maximizing our efficiency and decision making. We also help them build their MVP, support them during their funding rounds, and build customized products for them.
Small and Midsize Business (SMBs)
The small and mid-size businesses are much more structured and we enjoy talking to them because their business needs are fascinating. We love creating great solutions tailored to their business needs. Our experts listen carefully to their business problems followed by the design sprint and create a prototype plan to resolve the issues using a solution that they like. We have created some of the most amazing solutions and have worked with several mid-sized companies by helping them with their on-demand staff augmentation needs and offering them dedicated resources.
Large Enterprises
Our extensive experience and expertise have helped us deliver highly responsive projects to several large enterprises by transforming their real business problems into immersive applications. We believe in giving the right solution with the perfect combination of technology to our clients. One can hire our web development, or mobile app development team as part of a staff augmentation partnership, where we offer ready to assemble, and high-performing teams. We have extended our company as a development partner for some of the large projects and have consistently delivered promising results.
Look what our happy
customer has to say about us..

Mr. Sameer
Modak LLC, USA
"Conceiving the project rightly and delivering an apt solution for it is what I consider Fusion Informatics excels at. I am also highly impressed with their single minded focus on completing work with perfection."

Mr. Manesh Mukherejee
Tradebulls, India
"We have worked with many IT companies in the past but we felt that those companies severely lacked in technical expertise due to which our work had to suffer. This is not the case with Fusion Informatics, which is why we appreciate the expertise and the excellent coordination that exists among the team members."

Mr. Anders
Asking Culture, Denmark
"Whenever we assign a project to any company, we make sure that the entire process remains smooth and hassle free right from the scratch till the project ends. We have realized that Fusion Informatics managed our project brilliantly and we must admit that they have surpassed all our expectations."

Mr. Umang Joshi
Wordpace, India
"We live in a complex world and challenges are inevitable. No matter how big the challenge is, team fusion informatics is always there to assist you. We are immensely satisfied with their client support and definitely recommend their services to everyone."

Mr. Emil Pilavic
Sweden
"It's been seven years since we've been working with Fusion Informatics. I must say that they never miss a single chance to amaze me with their fresh and innovative ideas."

Mr. Sohil Shah
iFunding LLC, USA
"Cloud based applications turned out fairly easy to use and functioned as per our expectations."

Mr.Rupen Soni
Hitech Elastomers Limited, India
"They simplified our business process allowing us to escalate our sales and revenue within no time. Best of all, we became more proactive, by integrating our business tasks."

Mr. Gant
USA
"Powerful enterprise mobility apps offered by them helped us in tapping iOS and Android arena, leveraging our product and services."

Mr. Stephen
South Africa
"Their smart apps helped us to quickly grab the contemporary opportunities lying in the popularity of users towards smart devices. It helped us tap the untapped market of intelligent devices, which we feared to dive into."