Business Intelligence Services to visualize Actionable Insights
Increasingly data is becoming the valuable asset of an organization's IT infrastructure based on which not only informed decisions are taken but also various business strategies and processes are shaped. Users are consuming the data through a visual display and business intelligence has emerged as an umbrella for various aspects related to the collection, storage, processing, and analysis of relevant data to get actionable insights.
Advancements in technical capabilities have shifted the focus of BI from data warehousing to research and practice that focuses on the consumption of the collected data efficiently, whereas, visualization techniques focus on aligning human abilities to support the business judgment and decision making. Data visualization is related to BI from early static charting to interactive charting and dashboarding.
If you are willing to visualize your data and extract game-changing insights, count on our experts, who possess the vast knowledge and expertise in simplifying data analytics and making reports and visualization highly interactive. The business intelligence services we provide support cross-platform functionality, are futuristic, scalable, and allow its users to collaborate and share reports and data in a secured environment.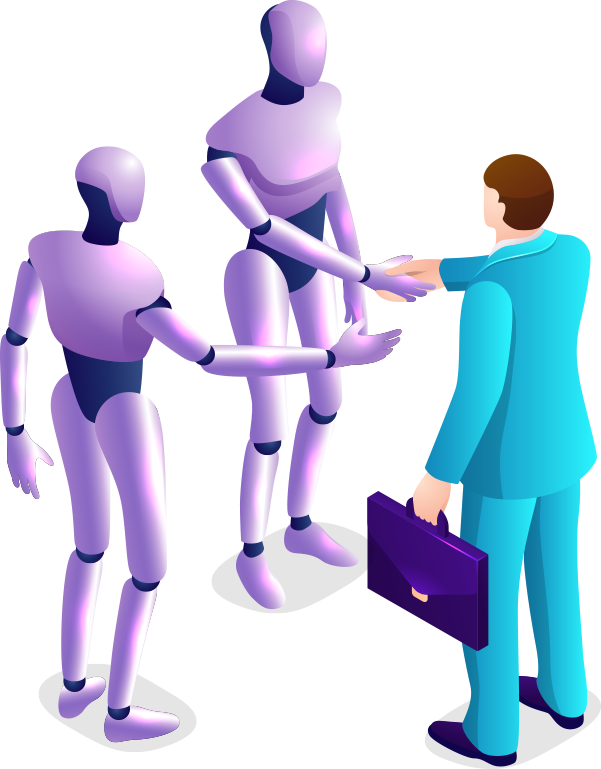 Features of Business Intelligence and Visualization
Graphically-rich wide range of visualizations
Quantitative reasoning
Statistical and Data Analysis capabilities
Visual perception abilities
Utilizes a combination of visual elements
Data mining
Advantages of Business Intelligence and App visualization
Business Intelligence and Analytics help to turn the data into valuable opportunities and take the business to the next level by forecasting the trends and patterns.

It's understanding and cognition abilities helps to comprehend the abstract ideas and processes.
BI and Visualization enable the business to seek information with the help of browsing, navigating, exploring, and discovering.
It allows data analysis and insight generation that facilitates the business decision-making process.
The visual representation allows monitoring of the events and operations effortlessly.
Communicates and presents reports in statistical analytics, data mining, and advanced analytics.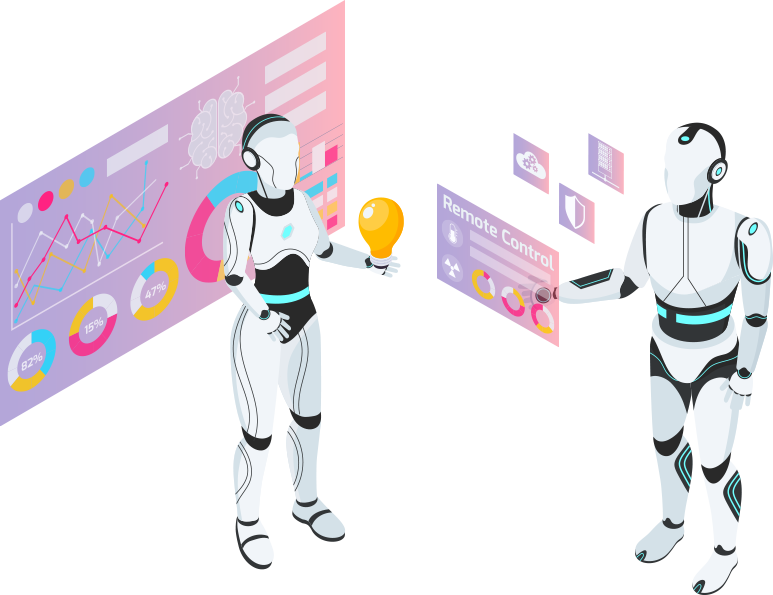 Data Visualization Services
Data aggregation and management
Identify key business drivers and KPIs
Eliminate unnecessarily clutters of data
Network data, 2D-3D, statistical and hierarchial visualisation
Extract and analyze complex data to discover insights
Identify patterns, trends, and potential strategies
Role-based Analytics
Self service dashboards and reports
Business Intelligence and Analytics are a powerful means to make sense of data and communicate what has been discovered. Moreover, its strong forecasting capabilities have resulted in the growth of its recognition in businesses across various industries. Engage with us to take charge of your business and capitalize on the statistical analytics capabilities with our data visualization service.
Uncover the intelligent data with BI & Visualize insights that drives decisions