Process Automation to Intelligently handle the Business Operations
The importance of automation technology is increasing widely in the process industries with the rise in wireless networks, Fieldbus systems, and asset management systems. Process automation is the technique of automating, executing, and streamlining the business processes to undergo a sequential transition from one task to another with minimal human intervention. It ensures that the assets of the plant operate predictably within the most
The profitable range that leads to greater output of consistent product quality, reliability, and yield using less energy. Unlike traditional performance monitoring systems, it identifies the optimal settings under which one can run the production equipment and carries the Predictive maintenance activities at regular intervals which helps in augmenting operational efficiency and business productivity.
Fusion Informatics opens up an all-new world of process automation and entirely new possibilities of digitalization to meet the growing requirements of your business. Identify the enormous potential of process automation and the way you can use it to lay the foundation for sustainable business success by leveraging the expertise we have in developing promising web and mobile applications.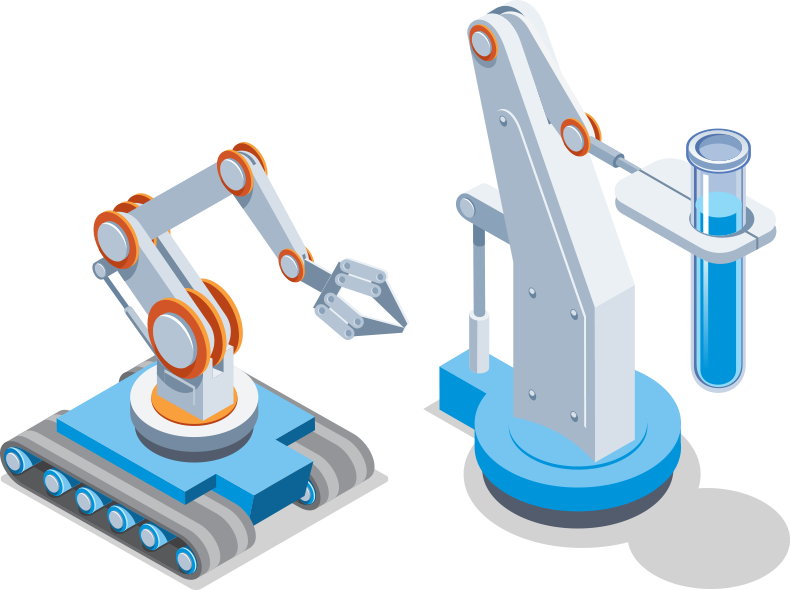 Feature of Process Automation
Process Mapping
Automated Workflows
Rich-analytical suite
Exception Handling
Bot-creation Interface
Source control
Optical Character Recognition
Advantages of Process Automation Application
Undoubtedly, businesses today demand higher efficiency, productivity, and intelligence. The process automation automates the mundane and repetitive tasks by mimicking human actions to make your business smart.
Process automation helps in saving time and cost by providing the employees with correct information and replacing the manual tasks.
The time saved can be channelized to focus on customer service.
It enforces the fixed guidelines which help in bringing operational stability, accuracy, and security in the process.
It automates the systems and processes that require minimal human intervention and further helps in reducing the errors substantially.
Process automation digitalizes and organizes the processes which allows it to easily adapt and make improvements as per market needs.
Process Automation Services
The last few years have unleashed the power of process automation and created a new wave of innovation that led to new offerings and delivery models across various business aspects. If you are dreaming to support your performance management and enhance commercial success, take a step forward and join us.
Looking forward to automate your business processes? We would be glad to assist you.