Tap Deep learning AI hyper-adaptive Capabilities
The massive influx of multimodality data has led to the rapid growth of data analytics and generating analytical and data-driven models in various industries. Deep learning, a technique based on artificial neural networks has become a powerful tool for machine learning. Accompanied by increasing computational power, data storage capabilities, and parallelization, the predictive power and semantic interpretation of deep learning have augmented significantly. This exciting trend in ML imitates the ways in which humans acquire knowledge by allowing the computational models that posses
multiple processing layers to learn data representation with different levels of abstraction. Unlike traditional machine learning algorithms, the deep learning AI algorithms are carefully stacked in the hierarchy of ever-increasing complexities and abstractions. Every day we come across many applications of this phenomenal technology like self-driving cars, virtual personal assistants, housekeeping robots, language translators, coloring illustrations to name a few.
Fusion Informatics is the pioneer in developing speech recognition deep learning applications and have deep knowledge of its end-to-end intricacies. Our experts build flawless deep learning models with optimum coding and a smooth integration environment to hype your ROI, user engagement, and satisfaction levels. The cross-platform experience our team possesses will ensure the scalability of your business.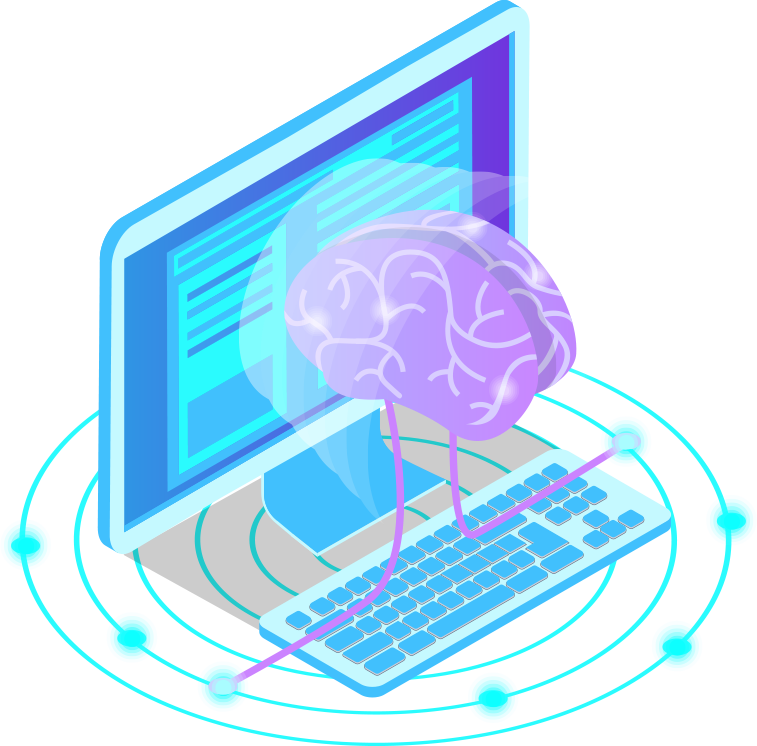 Features of Deep Learning
Uses feature learning technique
Multi-node layers
Handles large and high-dimensional data
Discovers latent structures
Process and clusters of raw data
Automatic feature extraction
Advantages of Deep Learning Application
Deep learning is successfully making advances in solving complex problems that have resisted the best attempts of the AI community for several years. It's the ability to discover intricate structures is making applications in various domains like business and science possible.

The ability of deep learning to execute the feature engineering without being explicitly told to do so enables faster learning.
Deep learning algorithms can analyze unstructured data efficiently and learn without guidelines.
By performing numerous repetitive tasks in less time, it delivers high-quality results.
The highly-adaptive architecture adapts the new problems effortlessly.
Deep learning algorithms discover the best results with a large amount of unstructured data.
Digging deeper into the complex data to unleash numerous opportunities and deliver perfection is our passion. Engage with us to resolve many real-world problems your business is facing and succeed in your digital transformation journey.
For further information on Deep Learning, Talk to our Experts